Sometime in 2015, we spent our holiday in Queenstown. Yeah, I know it's late but better late than never sharing! 🙂
Queenstown is one of the best places in New Zealand that you shouldn't miss to visit. The breathtaking sceneries that make you feel you are in a paradise is an irreplaceable experience. And if you wanna feel being the Queen of the Town you must visit Queenstown! 🙂
A well-known burger restaurant and is only located in Queenstown. The first place that we went to. We heard that they serve the best burger ever so we went right away as soon as we arrived QT because we were all hungry.
You may want to check their menu.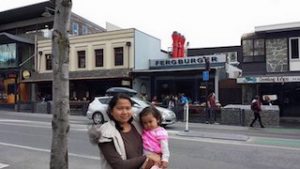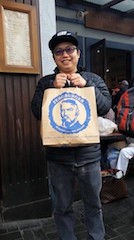 Take the scenic Gondola ride.
Enjoy the view from the top.
Dine at the top at Stratosfare Restaurant!
Have a Luge ride.
Wanna play with the snow? It was closed though coz it was early Spring when we went there. So we just hopped, touched, and took pictures with the snow! 🙂
Our older daughter loves Ice Skating so we tried even if it was scary for me. 🙂
This is amazing! As in negative 5 degrees! So freezing awesome! 🙂
-Strolling in Town
Nothing to do or waiting for your flight going back home? Stroll around the town and relax! 🙂